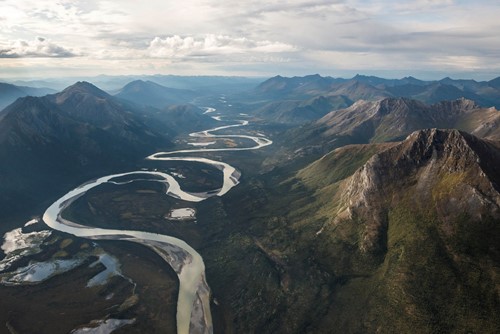 Your home's design has a significant impact on your lifestyle and overall enjoyment of the space. One major element of design that directly affects your comfort and daily life is the home's flow.
What is Flow?
A home's flow refers to the paths within the home that guide someone to specific areas. For instance, a home with good flow will have bedrooms located away from noisy rooms in the house, and it will position the kitchen near the main eating spaces. Flow considers the home's function and how its occupants will use it to create a plan with natural pathways from one room to the other. A home with good flow feels right. It's easy to navigate and intuitive, encouraging you to spend time in each available space with optimal comfort.
How to Design for Flow
If you are building your own home, your floor plan will control most of the home's flow. Connected spaces are key, but you don't necessarily need to have a great room or completely open kitchen. Even if the rooms are divided the movement between them should feel natural and make sense. This means that when considering home floor plans, make sure they have good pathways woven into the design. Would it be easy to walk through the home from the kitchen all the way to the back bedroom, or would you have a lot of obstacles in the way? Is there enough space to navigate easily around corners and down hallways? Does your layout account for multiple people in the same space as well as accessibility? All of these questions will help you build flow.
How to Decorate for Flow
Good flow is more than just the floor plan. Make sure that the rooms feel connected. This is often done through paint color and flooring choice. While you can use different colors in different rooms, they should have a cohesive feel. If you walk from the living room to the dining room, only to find that the dining room is a garishly different color, your sense of flow is disrupted. Instead, choose complementary colors or colors that are different hues of the same color choice.
For flooring, try to remain consistent as you move from room to room. While it may be appropriate to switch from wood-style flooring in main rooms to carpet in bedrooms, keep the colors consistent and keep the main rooms the same.
When decorating for flow, sight line is critical. Rooms that you can see from one part of the home should look connected through colors, decor and flooring. Rooms that are hidden away, such as bedrooms, can have their own distinct look without disturbing the home's flow. Finally, use your furnishings to emphasize the flow of the layout. The best way to do this is to avoid placing furniture in ways that will disrupt the natural path through or between rooms.
Flow can make or break your home and your enjoyment of it. As you shop for floor plans and start planning for a new home build, make sure that flow is a main consideration along the way.